The launch of the PES 60A range and Quick Release feature now gives our customers the opportunity to select from a greater AusProof range. This allows customers the ability to purchase from a suite of high voltage couplers to low voltage restrained range solutions.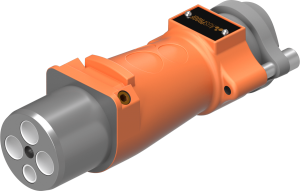 For the past 40 years, AusProof, an original equipment manufacturer (OEM) has grown into a leader in coupler research, development, design, manufacturing and distribution.
We have carried our reputation of quality, reliability and innovation through to the newest addition, the PES 60A plug and receptacle range. This PES 60A range is fully certified to AS/NZS1299. An added feature for metalliferous mines is the 60A plug and receptacles are rated to 90A.
Other innovative features developed by the team include:
       A single piece body with no internal cage
       Single piece contacts, easy termination
       Easy flameproof repair
       Solid earth connectivity throughout the product
       Phase to earth segregation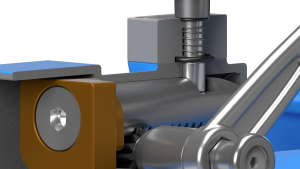 The PES 60A range can be used in mining and commercial applications such as group one hazardous operations, metalliferous mines and tunnelling projects.
Additionally, we have recognised that the market wants the choice of a jacking screw or a quick release system on all receptacles. The AusProof quick release system is a rugged engineering design that is strong, safe and has an ergonomically designed handle. The quick release feature is available on our PS and PL restrained range.
Both the PES 60A range and quick release feature are available for dispatch from March 2019. For further information, please contact one our sales representatives.