AusProof is highly regarded for designing and manufacturing high quality, reliable and innovative products for the industry. And the re-engineered live line indicator feature is no exception.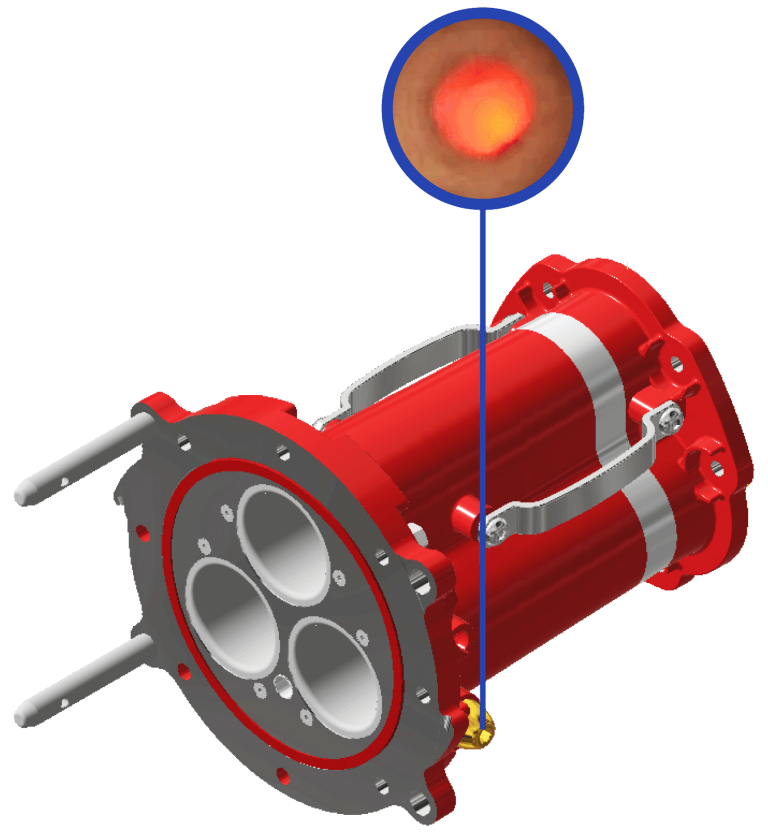 The Ex Flameproof's range latest addition offers an enhanced level of safety, reliability and pedigree.
Since the launch of removable flange in 2015, the Ex flameproof coupler range has continued to undergo improvements. As a result, the enhanced live line indicator has been rigorously tested and is now ready for purchasing with the Ex range.
The new and improved re-engineered live line indicator is modelled on the same trusted design featured in all AusProof products, but is now fitted with the increased benefits of LED technology.
With measurable advantages over bulb indicators, our new LED units now boasts 50,000 hours of life and is noticeably brighter to improve visual awareness and operator safety. Additionally, the LED light is bright enough to be seen in broad daylight, to show if there is power in the coupler.
Safety is our top priority
As AusProof strives to increase safety in high-risk environments and situations, we continuously re-assess and improve the equipment we manufacture. All AusProof coupler systems are designed and manufactured to Australian Standards.
Our dedicated on-site research and development department, is responsible for all key AusProof product features such as:
•      Air removal
•      Insulating materials that extinguishes arcs and faults
•      Flameproof paths that are replaceable
•      One piece contacts
•      Reduction of parts
•      Ease of termination on cables
•      Adjustable glands and smart coupler design which allow for ease of handling
Other Ex Range features:
•      IP68 rating
•      Full phase to earth segregation
•      Detachable adaptor flange
•      Handles
•      Genderless design
Often used in the mining and tunnelling environments, where voltages can pose a serious hazard and the threat of electrical shock and ignition of explosive atmosphere makes the use of reliable, safe equipment essential.
AusProof's electrical cable couplers offer safe and reliable power to be transmitted throughout underground and open-cut coal mining environments.
To continue with coupler designs at such a high standard, AusProof's research and development (R&D) team is continuing looking at ways to enhance all ranges even further.
Contact us for further information and quotes.