On Friday the 26th of April 2019, Prime Minister Scott Morrison toured AusProof along side his team when they visited Gladstone.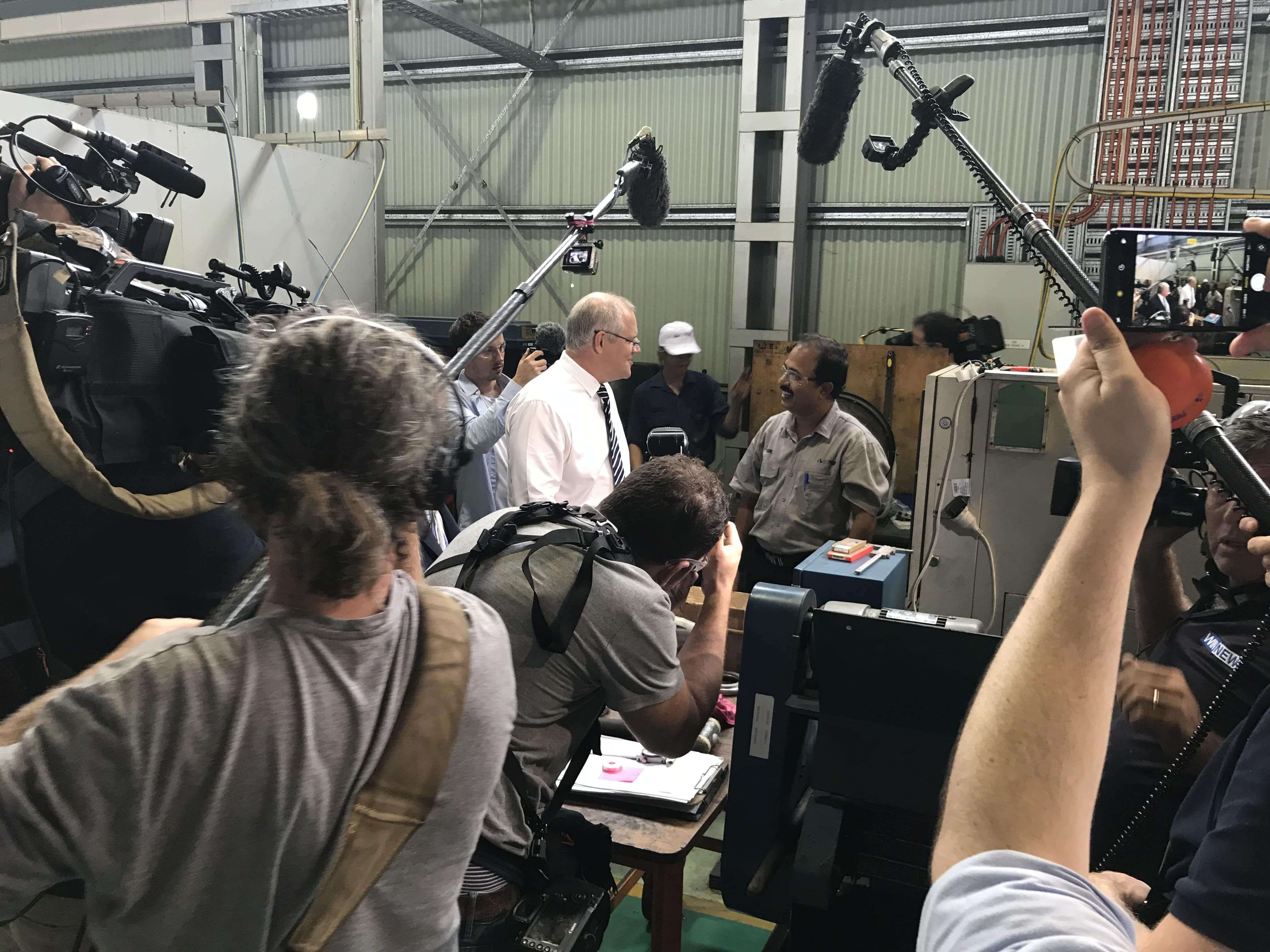 In attendance with Flynn's local MP Ken O'Dowd, Mr. Morrison and Mr. O'Dowd toured the AusProof factory with Directors Aston Marks and Frank Lantry. They were shown the manufacturing process for an AusProof coupler from start to finish, while participating in different aspects of the process, including making sand moulds and breaking the cooled cast metal from the sand in preparation for machining.
Throughout Scott Morrison's tour of AusProof, he spent time taking the opportunity to talk with AusProof staff members, before holding a national press conference in the factory.